Discover more from Frontline BeSci
All about the activation and application of behavioural science in the real world
Over 1,000 subscribers
The limits of irrationality
Take care when asserting humans are irrational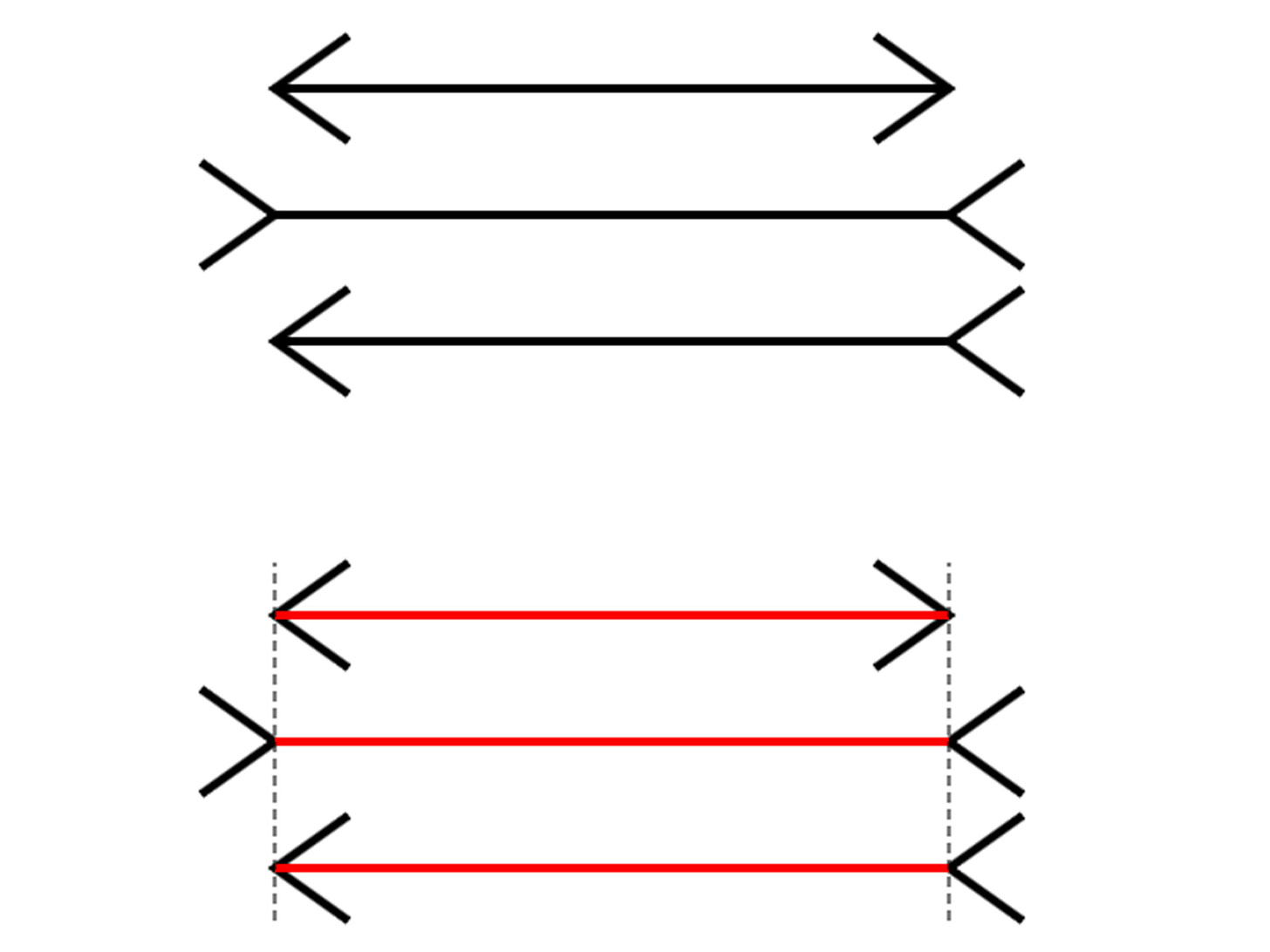 One of the popular notions about behavioural science is that highlights the way in which we are irrational. And not just arbitrarily irrational but as Dan Ariely puts it, 'Predictably Irrational'. But how well does this notion stand up to scrutiny?
Many in behavioural science will reference behavioural economics. This sub-discipline challenges orthodox economists who tend to explain behaviour on the basis of rational choice, assuming we are all calculating machines, weighing up the costs and benefits of any decision.
So it is very understandable that behavioural economics should seek out the known, systematic ways in which our behaviour fails to conform to this highly 'rational' set of assumptions. As ever though, we need to take care that what is a necessary adjustment to one discipline does not become the defining feature of another.
We are very familiar with optical illusions, such as the Müller-Lyer illusion where a simple difference in the ends of lines of identical length means we tend to see them as different in length. The same effect has been generated in a variety of different situations, suggesting it is not limited to the confines of the laboratory. Despite this seemingly irrational illusion, we do not tend to see ourselves as optically irrational.
Surely the same principle applies to cognitive illusions. Experiments that demonstrate apparent shortcomings in our ability to make a rational decision are often deliberately designed to do so: through this we can learn something about the way the brain works but it does not necessarily mean this is a defining feature of how we are in everyday life
We also need to be careful about how we define 'irrationality'. Illusory superiority is a cognitive bias where a person overestimates their own qualities and abilities, relative to the same qualities and abilities of other people. For example, most people tend to think they are much better drivers than others, a seemingly good example of irrationality. However, it is not quite so irrational when we realise we are judging ourselves based on our own criteria of good driving. When we are asked to use a standard set of guidelines then these differences between the way we judge ourselves and others disappears.
My general view is that when we point the finger at the apparent shortcomings of people answering surveys or participating in experiments, then we need to look very carefully at ourselves and whether in fact these say more about our own shortcomings in our approach and interpretation. We cannot hold humans to an unreasonable standard but that is a long way from suggesting we are irrational.
For more on this topic, do have a read of this interview I conducted with Prof Peter Ayton.